FAST. FLEXIBLE. CREATIVE.
GROW YOUR BUSINESS WITH THE WORKING CAPITAL YOU NEED
VOX Funding understands that your business needs capital to expand — without the hassle of dealing with traditional banking institutions. We offer a personalized approach to getting you capital quickly, when you need it the most.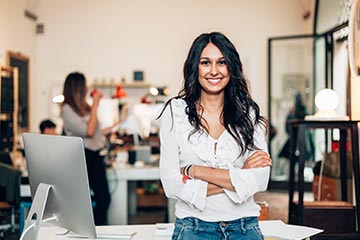 VOX Funding provides alternative financing to businesses looking for quick access to capital. We offer short and long term plans, and can get you funding within 24 to 72 hours.

REQUIREMENTS
Be in business for 12 months with gross sales averaging $100K per year.

GET APPROVED
Our experts are standing by to help you get approved within 24 to 72 hours.

RECEIVE FUNDING
Once approved, we release funds of $10K to $250K of future business receivables.

VOX Funding provides innovative solutions to small business owners as an alternative source of financing.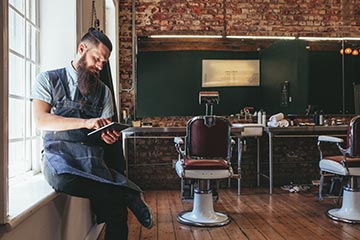 ENSURE BUSINESS STABILITY WITH THE CAPITAL FUNDING YOU NEED.
Traditional business loans aren't always the answer.
VOX Funding provides quick and secure access to working capital for businesses looking for growth and expansion opportunities. We offer many flexible options that will monetize future receivables.

FUNDING FOR SMALL BUSINESSES
We work with you to create a plan for future growth. Get paid up front, and we receive a percentage of future sales until a pre-determined amount is collected.

FUNDING FOR WORKING CAPITAL
A simple way to fund your everyday business expenses. Get the cash you need to keep your business operating smoothly, differing from major expenses.

MERCHANT CASH ADVANCE (MCA)
Get an advance on future purchase sales. We collect a percentage via ACH debit from your business checking account or credit card processing transactions.

INVOICE PURCHASING
We advance you cash by purchasing outstanding invoices — a fast and efficient solution to cover late-paying customers or slow downs in cash flow.
With decades of experience in small business funding, our team of experts will create a flexible plan that will maximize growth.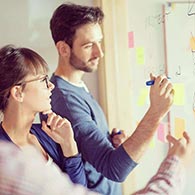 Why Choose VOX Funding?
We provide the capital you need to succeed. We offer financing tools that take advantage of growth opportunities such as purchasing inventory, launching marketing campaigns, upgrading equipment, hiring staff, and more. You'll never pay broker fees, as we are a direct funder.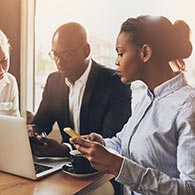 Financing for All Business Types
Many businesses get turned down by traditional banks. Our clients are business owners who want a fast, simple solution to get the funding they need. We work with different businesses in many industries, offering funding programs with flexible payments and duration terms.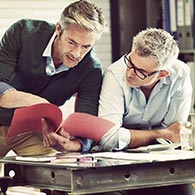 SMART BUSINESS EXPERTISE
Our team has decades of experience in serving small businesses that may have been turned away or turned off by traditional financing solutions. As a partner, we learn and understand the needs of your business in order to guide it forward to success.
READY TO GROW YOUR BUSINESS WITH VOX FUNDING?
VOX Funding is a viable solution for businesses that need funding based on cash flow and revenue, flexible terms, and regular payments versus lump sum monthly payments.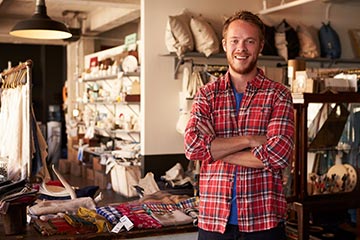 "So much faster than waiting on our bank to approve a loan. VOX got us the right funding, in just days, through a Merchant Cash Advance. It was the boost we needed to launch our marketing campaign." — Scott in NY
INDUSTRIES WE SERVE
VOX partners with small businesses just like yours every day. We have programs for each type of business with flexible payments and duration terms. Here are some of the different types of business we serve:
Advertising / Marketing
· Advertising Agencies
· Design Studios
· Marketing Firms
· Printing & Publishing
· Public Relations Firms
· Web Consultants
Auto & Transportation
· Air Transport
· Auto Dealers
· Automotive Repair
· Car Rental
· Moving Companies
· Sea Transport
· Taxi & Limo Services
· Trucking
Bar / Restaurant / Cafe
· Bakeries & Coffee Shops
· Nightclubs
· Lounges, Drinking Places
· Quick Service Restaurants
· Restaurant & Franchisees
Builders / Contractors
· Building Materials & Equipment
· Commercial Contractors
· Electrical
· Electronics Manufacturing & Equipment
· Green Energy Construction
· Plumbing & Mechanic
· Real Estate
· Residential Construction
Entertainment Industry
· Motion Picture Production & Distribution
· Video, Film & TV Production
· Music Production
· Recreation / Live Entertainment
· Record Companies / Singers
· Sports / Professional
Food & Beverage
· Alcoholic Beverages
· Beer, Wine & Liquor Stores
· Food Processing & Sales
· Food Products Manufacturing
· Nutritional & Dietary Supplements
· Organic Food & Beverage
· Specialty / Retail Food Stores
Healthcare
· Chiropractors
· Dental & Medical Practices
· Opticians
· Veterinarians
· MRI & Surgical Centers
· Home Healthcare
· Medical Supplies
· Physicians & Health Professionals
Professional Services
· Architecture Firms
· Attorneys & Law Firms
· Event Planning
· Lobbyists
· Accountants
· Tax Preparation
· CPA firms
· Insurance & Real Estate
· Venture Capital
Retail / Fashion / Goods
· Cosmetics, Perfume Sales
· Hardware Stores
· Men & Women Clothing Stores
· Party Supply Stores
· Fashion Designers
· Textiles
Service Industry
· Barber & Beauty Salons
· Books, Magazines & Newspapers
· Bridal Wear
· Dry Cleaning, Laundry
· Floral Shops
· Funeral Services
· Hair, Nail, Skin Care Centers
· Health Spas
· Jewelry
Technology / Software
· App Developers
· Computer Software Developers
· Cyber Security
· Data Analytics
· Internet of Things (IOT)
· SEO Services
· Telecom Services & Equipment
Travel / Tourism
· Bed & Breakfast
· Rental Equipment Shops (Ski, Scuba, etc)
· Hospitality
· Hotels & Motels
· Museums & Attractions

©2018-2023 VOX Funding. All Rights Reserved.