THE BUSINESS CAPITAL YOU NEED WHEN YOU NEED IT MOST
Cash flow is vital to the success of every small business. An advance from VOX Funding keeps you in control of generating growth. Our advances are easy to understand with no hidden fees. We show you how much we'll advance, and how much you'll return to us — it's that simple.
We get you the funding you need to grow your business, without the hassle of banking institutions. Upon submitting your application, our experts will contact you within 24 hours to work out the best plan for your business.

All businesses need consistent cash flow to operate successfully. When the need for additional financing occurs without warning, VOX Funding offers creative solutions to get you capital — fast, flexible and easy.
Unlike traditional banks, our funding can be used for anything your business needs — without requiring a detailed business plan. Even if you struggle with bad credit, VOX Funding gives equal consideration to your application.

Get the money you need now using your future revenue. We provide your business with an upfront sum of cash by purchasing a future portion of your sales. This flexible plan gets you the funding you need quickly and easily.
With a small, agreed-upon percentage that works with the flow of your business, payback is just as simple. Short-term financing helps you return to keeping 100% of your income faster, allowing it to grow.

VOX Funding can advance you cash by purchasing your business's outstanding invoices — a fast and efficient method of getting much needed money into your business right away.
You get an advance of approximately 85% the value of your invoices, with most of the remaining 15% paid to you later. Invoice financing is the perfect solution to cover late-paying customers or slow downs in cash flow.

Once you've found the capital to get your business going, what happens when you struggle to meet daily expenses? to pay your staff? VOX Funding provides a simple way to take the pressure off your business' everyday expenses.
We can get you an advance as working capital to be used for anything that you need. And unlike traditional finance institutions, we're more than happy to help out those with poor personal credit.

UNSECURED BUSINESS FUNDING
Every business reaching for success can benefit from additional funding. Most institutions want your business to put up collateral as a means of insurance, complicating the process of getting funded.
We work with your business to ensure that the process of receiving the funding you need is simple and easy. Without having to present collateral, we can have your business approved in a matter of days.

Our funding programs provide capital to companies for investment opportunities that focus on purchasing and rehabilitating commercial properties.
This program is targeted at the renovation budgets less than 50% of the purchase price. We offer quick turnaround times and preferred financing terms for repeat borrowers with an active pipeline of transactions.

VOX Funding replaces the need for banks and traditional asset lenders by paying your small business for its future sales — in advance of when those sales would regularly occur.
VOX Funding gets you quick access to the capital your business needs. Apply today to see which VOX Funding Program is right for you.

We provide the capital you need to succeed. We offer financing tools that take advantage of growth opportunities such as purchasing inventory, launching marketing campaigns, upgrading equipment, hiring staff, and more.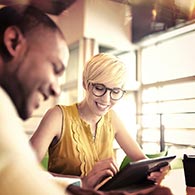 MORE DEALS FUNDED
We're able to fund deals where others don't. Because we have our own in-house funding team, we're able to approve small businesses that other financiers turn away.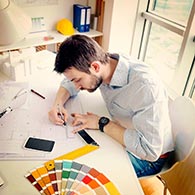 FAST APPROVALS
We can get you an approval quicker than most, therefore we fund deals faster than any other partner. Most of our deals are approved in only a few days.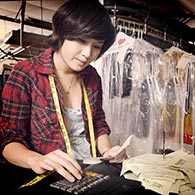 QUICK ACCESS
As we do in-house funding, your merchants and vendors will get their funds faster as well — meaning more successful deals and more satisfied customers.


©2018-2023 VOX Funding. All Rights Reserved.